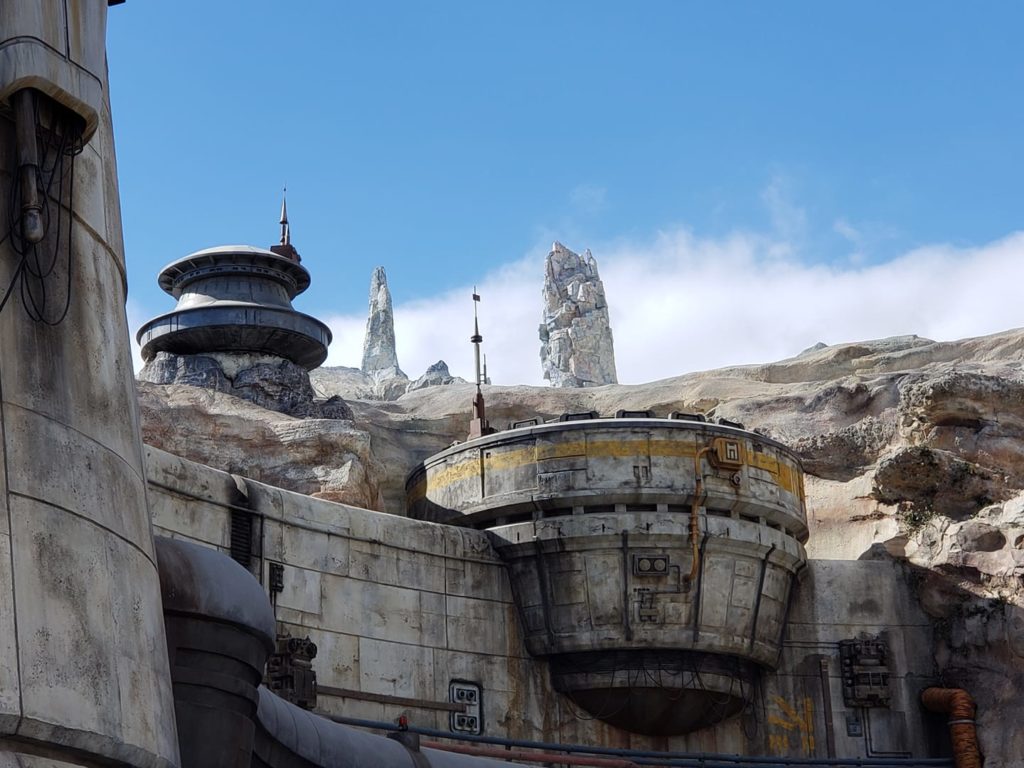 It took not even an hour before people were turned away from Star Wars: Galaxy's Edge on Monday, the first day it was open to the full public at Disneyland in Anaheim. AllForSci-Fi was there on Friday during the previews and reserved times and already saw a lot of issues transpiring.
Guests would be allowed to come back at a later time in the day with a "boarding party," or a virtual queue, but the land was packed in a shorter time than Han Solo doing the Kessel run. By our accounts this would be in less than 6 par secs. They even opened up the immensely popular land 30 minutes early, at 7:30 a.m. By 8:20 a.m., the first order storm troopers were already turning away the travelers, so no more walk-ins were allowed. And the Disneyland app made it clear some people may be able to get in at all. "Entrance to Star Wars: Galaxy's Edge or its experiences is not guaranteed."
Before Galaxy's Edge was at its max, the wait time for Smugglers Run and the Millennium Falcon was already at three-hours, according to the official Disneyland app. By 10 a.m., the wait did go down but was still at 40 minutes. Around 1 p.m., the wait was back up to more than an hour.
Complaints from visitors via social media that the more popular merchandise items, including some character light-sabers and droid personality chips (for the building shop) had sold out. We saw this happen before it was even opened to the public. As mentioned we were there on Friday June 21st during the controlled times that needed reservations and the same thing was already happening. Light-sabers were sold out for the people coming in at the 5 – 9 pm time within minutes of entering the park. We were there in the afternoon session and could only get a blue Khyber crystal, as the green, purple, yellow, white, and red were all gone at Dok-Ondar's Den of Antiquities shop. When we were building a droid all the black bodies on the R2 units were gone and orange BB's units as well as NO personality chips available at all!
We went with a companion from another podcasting website and the whole we were there we kept talking about how lucky we were. For sure we did not want to be here when it opens to the public and now it looks like we were proven right!
Disney, the land is great, but you need to make changes. This is not Disney-Land, it's Star Wars! So why only have one light-saber or droid shop? If the demand is that big, then build 8 or 10 of them putting them around the 14 acre Black Spire Outpost. The land is big enough so take some advice from a Star Wars Alumni and also a fan, just do it and make us happy!