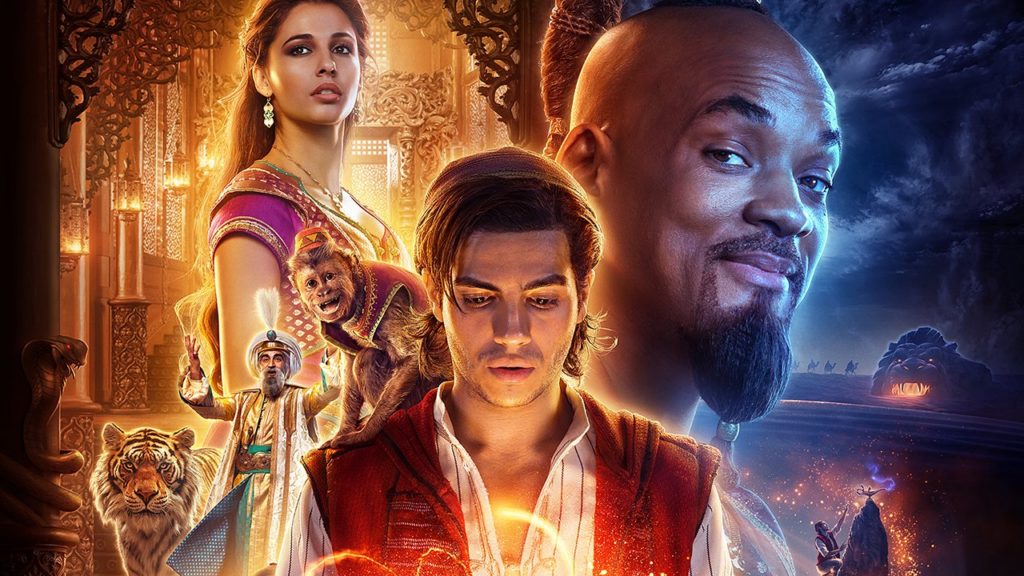 The live action remake of 'Aladdin' opened worldwide on Friday May 24th in time for Memorial day weekend. The movie starts off with Will Smith on a boat with two young children, a boy, a girl, and women's voice we hear but don't see. The children want their dad to tell them a story, so he begins to tell them the story of Aladdin.
Thats when the story beings and so we are taken on a two hour musical journey. There are some major differences in this live action version. They were needed to make the story and live acting more complete. The changes make Aladdin a better movie to watch and not long into the movie we forget that this was based on a Disney cartoon.
Will Smith does a remarkable job making the Genie his own character. His humor is different than Robin Williams Genie and more human making his Genie more like you or me. Smith's Genie also falls in Love with Prince Jasmine's handmaiden Dalia played by Nasim Pedrad, showing us that Genie's need love too.
There are other changes in Aladdin's nemesis Jafar played by Marwan Kenzari. In this movie he is much younger so its less creepy for him to marry Princess Jasmine. We get to learn more about Jasmine's mother. Her mother the queen hails from the kingdom of Sharabod and was murdered. So, thats why the king is so protective of Jasmine.
The role of Princess Jasime played by Naomi Scott and Aladdin by Mena Massoud. Both actors do a fine job in their respective roles. Naomi Scott's strong portrayal being the standout as an emotionally strong women who wants nothing but good for her people and to be the first female sultan. The song 'speechless' is her #metoo movement and she shines brightest while singing about not standing by doing and being nothing at all anymore.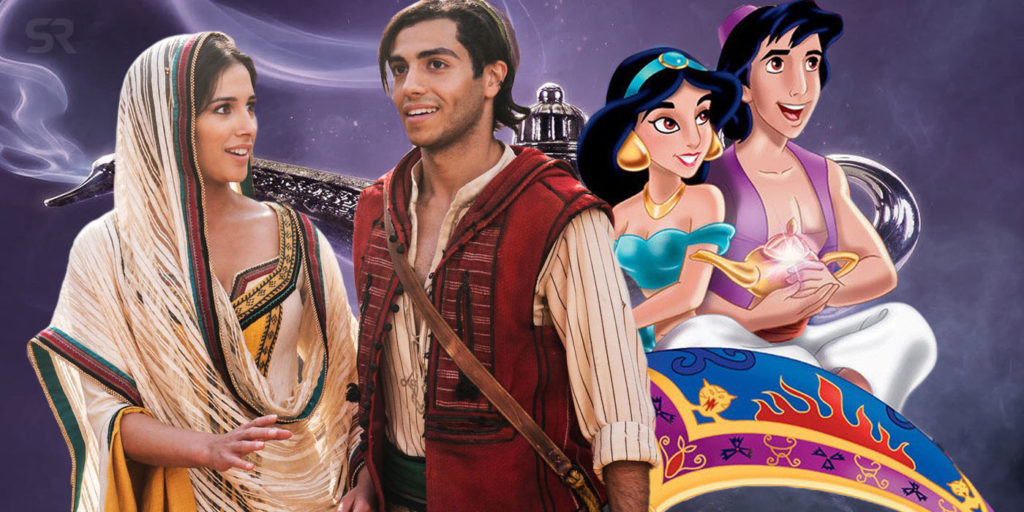 The wishes are more specific in this version and you also have to rub the lamp while making them. This makes the water rescue of Aladdin at the bottom of the sea more complicated. The cast in this film is also much more diverse.
The biggest change of all is that Jasmine becomes the Sultan, rather than her father just changing the law like he did in the original. That's because this Jasmine show's her Sultan father that she has what it takes to rule by saving her city.
Alan Menken composed a new score for this Aladdin hitting just the right notes. The original 'Aladdin' won two Academy Awards for Best Song and Best Score. But don't worry as he used the some tones and motifs as the originals, so the music will not just fit the live action version better it will feel the same as the original music we loved and that won those awards. Will we see a repeat Oscar wins for Mr. Menken? We will find out, but my bet is on the new song 'Speechless' taking Best Song. It's a powerful new song definitely worthy of at least a nomination.
On our AllForScifi ratings scale we give the New 'Aladdin' 4 out of 5 stars. It is entertaining and worth seeing in a theater.