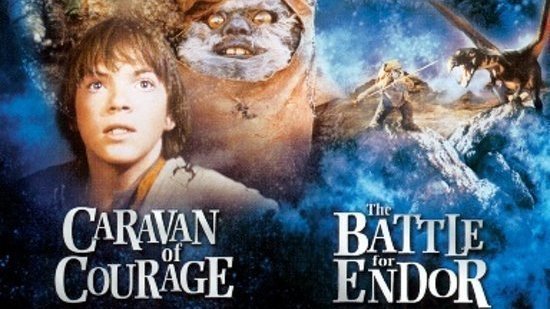 DisneyPlus is being launched on November 12th so we thought and were told my the mouse company at D23Expo and in press releases. But holy moly we were all fooled. It appears thanks to a lot of YouTubers in a small country called The Netherlands they already have the service.
Well that's disappointing and also a little exciting, because in the videos DisneyPlus looks amazing! See the video below:
So how lucky can one country get and I am jealous but understand that they may need to test the system to work out any kinks. Some people and other webites have also listed everything that is on the service. While its a lot, there are some ommisions that have the Star Wars Community asking why?
Kathleen Kennedy at D23 Expo stated that Disney+ will be the one place for all of Star Wars, and at first glance it sure looks like it. They even have the web shorts like "Forces of Destiny" and all of the beloved Lego Star Wars shows. But there is two made for television movies that Lucasfilm Produced themselves and George Lucas even wrote the stories for. They are, "Caravan of Courage" and "Ewoks: The Battle For Endor".
These two movies were on television here in the United States and Canada. They are loved by millions of fans worldwide with Caravan of Courage the more popular of the two being the second highest rated movie of 1984 with over 65 million viewers. Caravan was also nominated for two Emmy's, "Best Children's Program" and "Best Visual Effects" winning an Emmy for Visual Effects. Everywhere else in the world they were released theatrically in Theaters. In France the movie went to number three and spawned an Ewok theme song Les Petit Ewoks by a famous singer named Dorothee. In parts of Asia and Australia was very popular and an Ewok Adventure board game was released in toy stores.
So as Obi-Wan said in A New Hope: "It's as if millions of voices cried out and then were suddenly silenced". So why are the Ewok movies not being put on DisneyPlus when they for many years straight aired every Christmas season on the Disney Channel in the 1990's? Scratching your head? Yeah, we know the feeling, so are we. It displays no logic. Especially since Jon Favreau said at Star Wars Celebration in Chicago that one of his main sources of inspiration was in fact "Caravan of Courage".
They movies were both released on video and laserdisc by MGM in the 1990's. Then when DVD became the popular format in 2004, were released as a double feature and renamed Star Wars Ewok Adventures. The media loves a good story and have also ran a lot of articles in Empire Magazine, The Hollywood Reporter, and Sci-Fi Now proclaiming that the real first Star Wars Stories were in deed the Ewok movies and not "Rogue One" and "Solo".
So now I have decided to start a petition so we the Star Wars fans can to let Lucasfilm and Disney know that they must include the two Ewok films "Caravan of Courage" and "Ewoks: The Battle for Endor" on DisneyPlus.
You can sign the petition by clicking this link here: https://www.change.org/p/lucasfilm-ltd-and-disney-hey-disney-and-lfl-we-want-caravan-of-courage-and-battle-for-endor-on-disney
Once we get enough signatures I will personally deliver them to Lucasfilm and Kathleen Kennedy. If we can get 500,000 signatures I will show up as Mace Towani in costume. Please share this post on all your social media pages and let's get this done!
— MTFBWY
Eric Walker
O.M. (Original Mace)