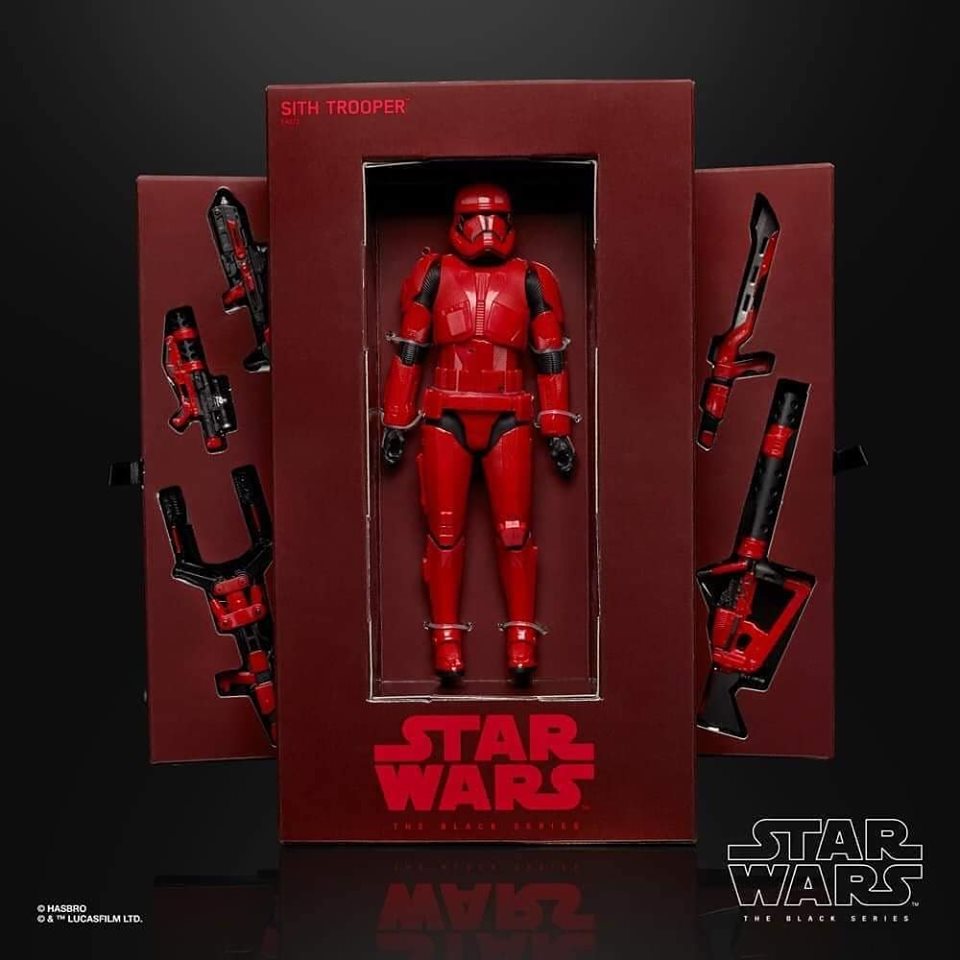 Wow, look at that bad boy! Hurrah the Sith are back!!!
At San Diego Comic-Con 2019, Lucasfilm will celebrate the history of stormtrooper design — and the future.
Fans who attend the mega pop-culture event (July 18-21) will be treated to a new exhibit of armor from across the Star Wars saga, including a first look at the next evolution in Imperial/First Order soldiers: the "Sith trooper" from the upcoming Star Wars: The Rise of Skywalker.
"It has some really unique aesthetics to it," says Madlyn Burkert, Lucasfilm archivist, who is co-producing the exhibit. "And it has some subtle ties to previous stormtrooper designs, which I think fans will enjoy discovering." There will be a selection of new "Early Release Edition" Sith trooper products all debuting at SDCC.
A total of nine different costumes, all screen-used, will be on display at the Lucasfilm pavilion (booth #2913): Imperial stormtrooper, TIE pilot, death trooper, shoretrooper, biker scout, First Order stormtrooper, First Order TIE pilot, Captain Phasma, and Sith trooper.
If any AllForSciFi friends are going to SDCC this year, be sure to drop us a line as we want to hear all about your adventures and would love to share them with the world!