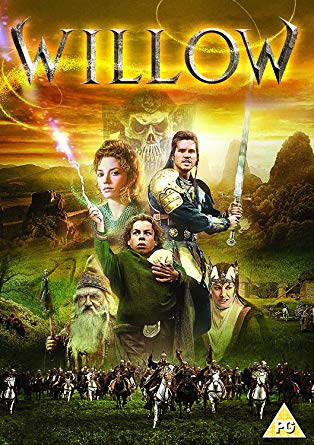 Ron Howard's 1988 epic fantasy film Willow has become the latest in a line of projects rumored to be in development for the new Disney+ streaming service launching later this year. Even an Ewok series was rumored being talked about. However, the Willow rumor seems to have more merit and confimation.
In an interview with MTV's "Happy Sad Confused" podcast, Howard confirmed that Solo writer Jon Kasdan is in the midst of "serious discussions" to bring Willow to Disney+ as a sequel series:
"There are some really serious discussions going on with Jon Kasdan, who was one of the writers of Solo, who kept hounding me about Willow the whole time we were shooting and also hounding Kathy Kennedy. We're in discussions about developing a Willowtelevision show for the Disney+. And I think it'd be a great way to go. In fact, George always talked about the possibility of a Willow series, and it'd be great and more intimate, and built around that character and some of the others. And Jon Kasdan has, I think, an inspired take on it and it could be really, really cool."
Warwick Davis is said to be on board and Ron Howard is interested, so the time is right for it to be done now. We here at Allforscifi think Willow with all its elements of fantasy and sci-fi would make an epic series and one to remember.