---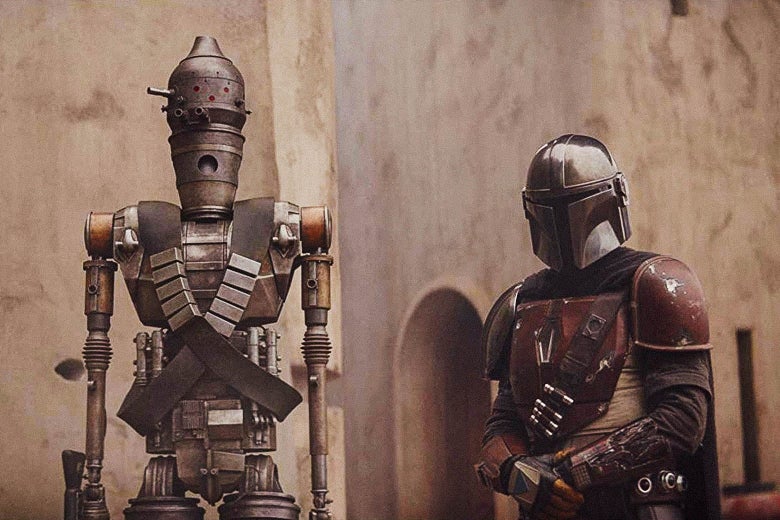 ---
The Mandalorian was seen today, December 1, 2019 at the Black Spire Outpost on the Planet Batuu. This is the first time he was spotted this far out in the outer rim. Pictures and damaged video were sent to AllForSciFi.Com by an off-world traveler who was on vacation. The Mandalorian is riding a Dewback and spotted with him was the bounty hunter IG-11. Baby Yoda was however not scene or spotted with them. This has led to speculation that he may have been dropped off on the forest moon of Endor and given to Chief Wicket W. Warrick at bright tree village with the Ewoks to remain safe. What we do know is that every bounty hunter within 100 parsecs of their last known location on the planet Sorgan is looking for them.
While still others think Baby Yoda might be on Dagobah being taken care of by the family of the late Jedi Master Yoda himself. I guess we will all have to wait and see, but be sure to watch the last 4 episodes of The Mandalorian on Disney+. Video was also sent and is still being salvaged since it was almost destroyed by the First Order and Supreme Leader Kylo Ren, so look for it to be posted later once we have fully recovered it. The pictures that were sent to AllForSciFi were okay and are below:
---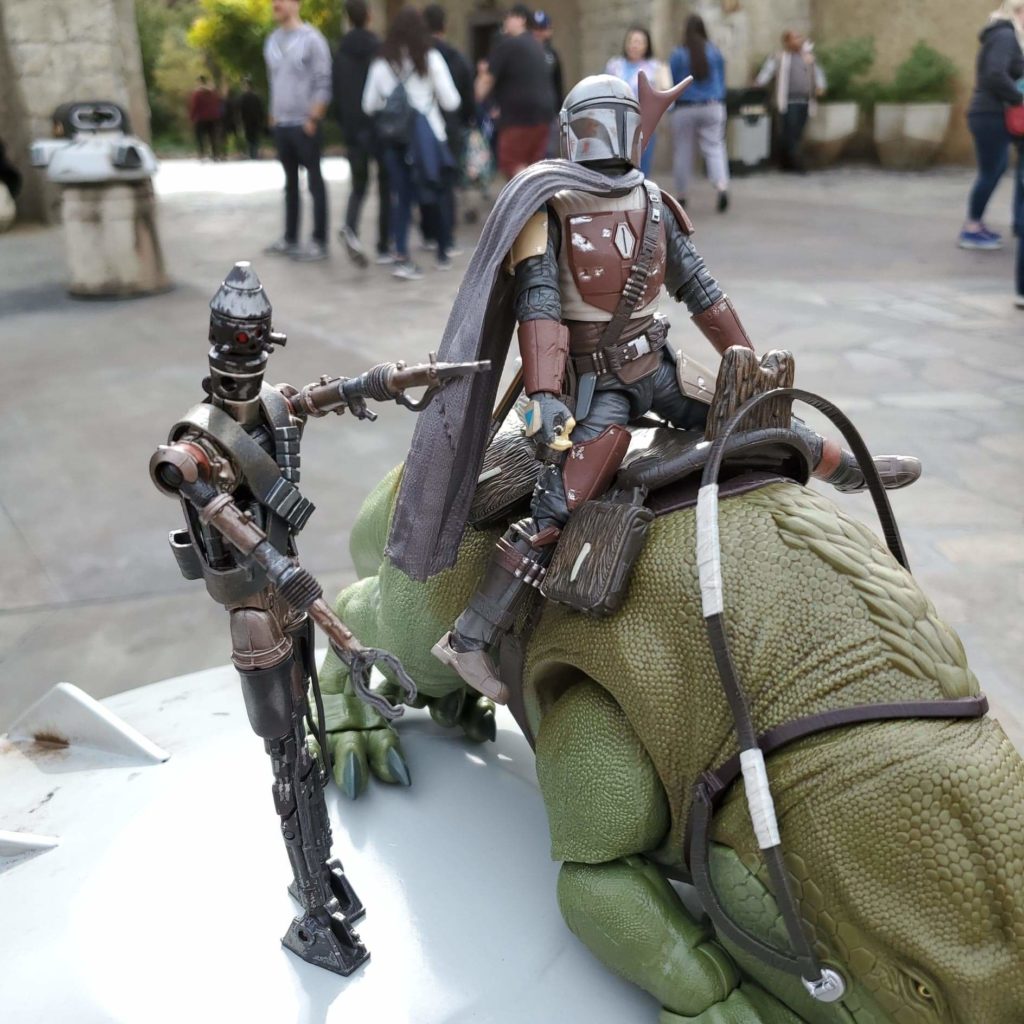 ---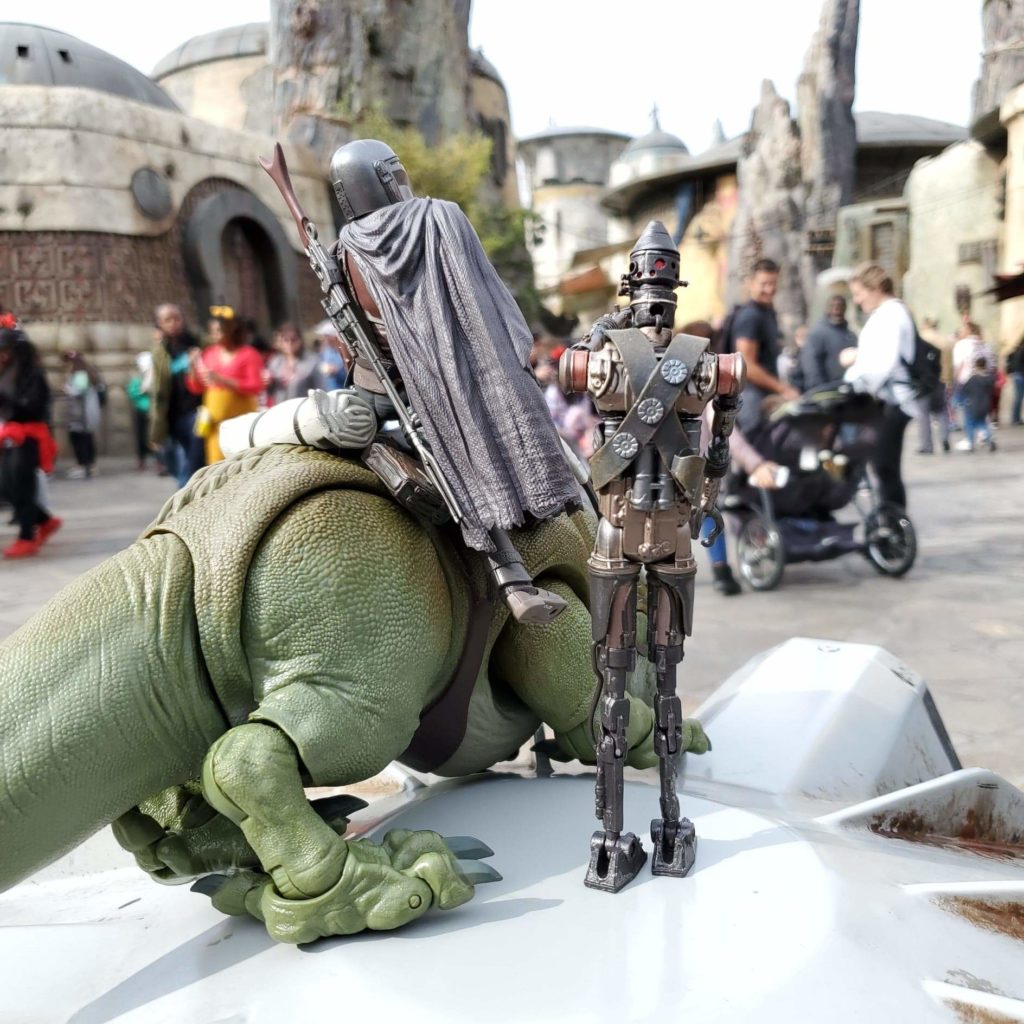 ---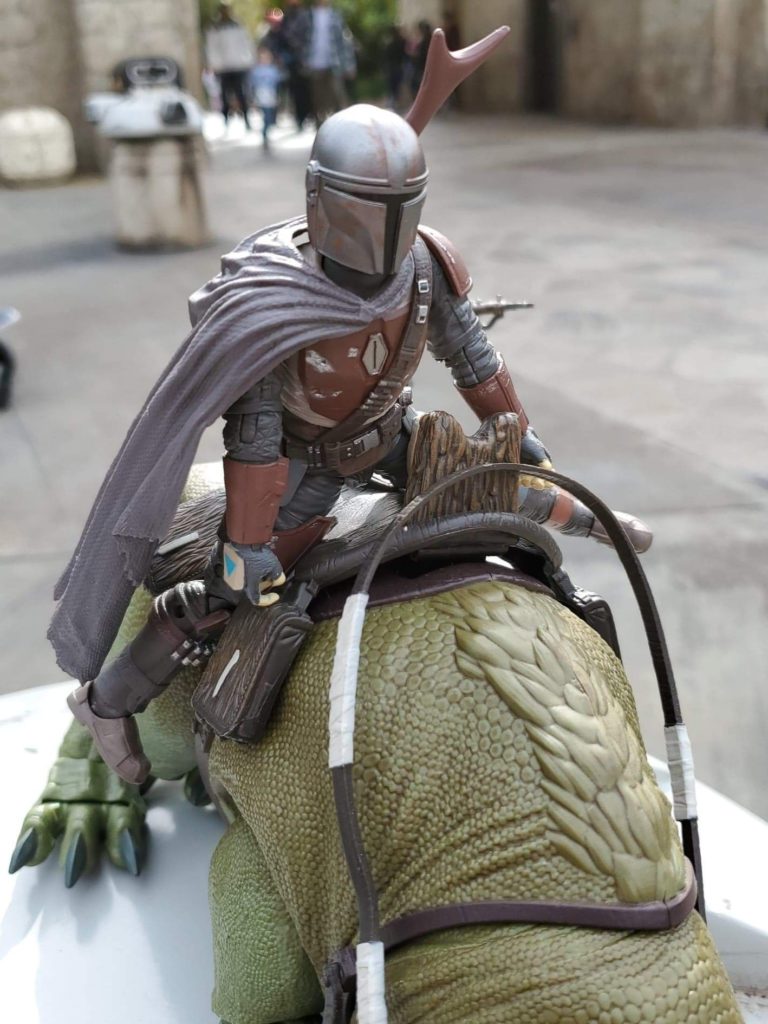 ---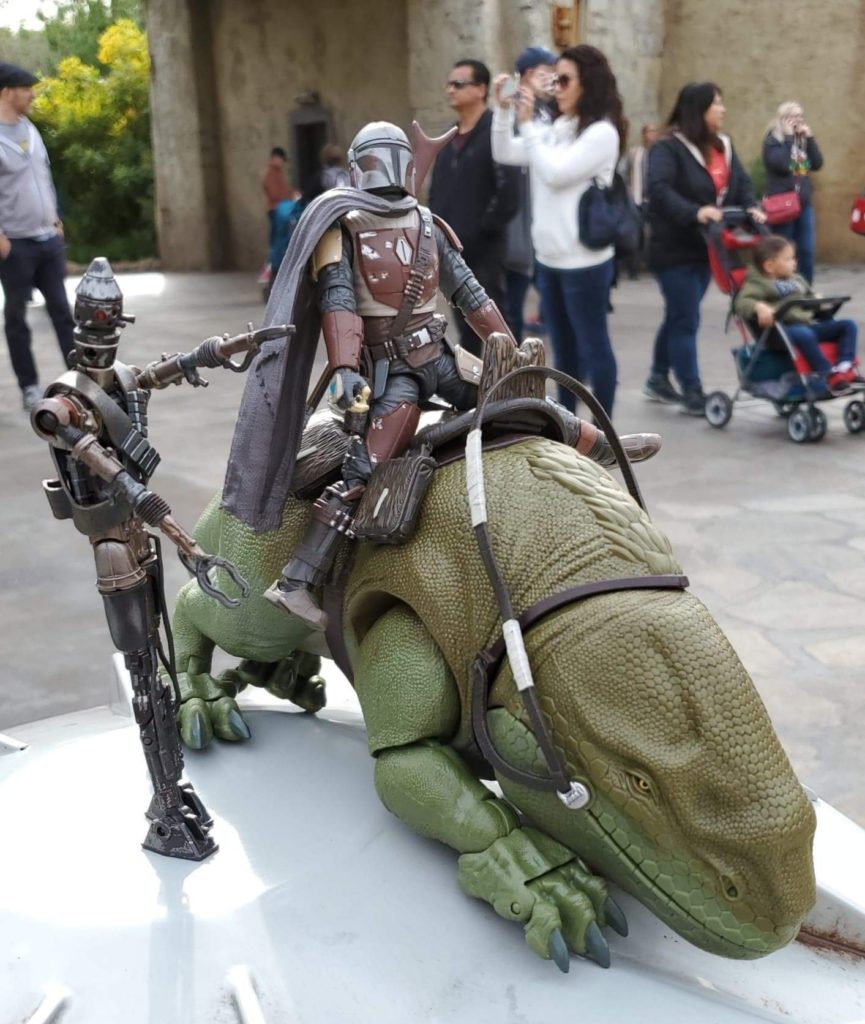 ---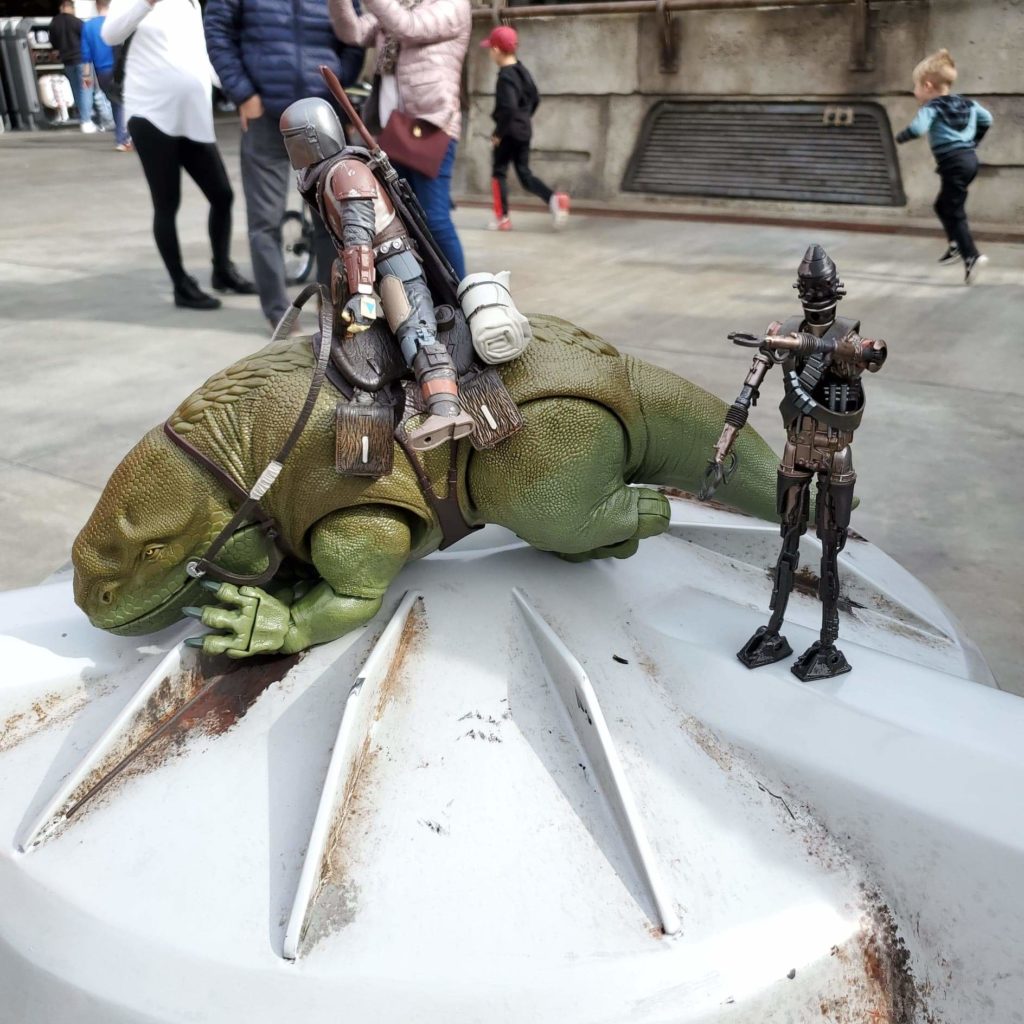 ---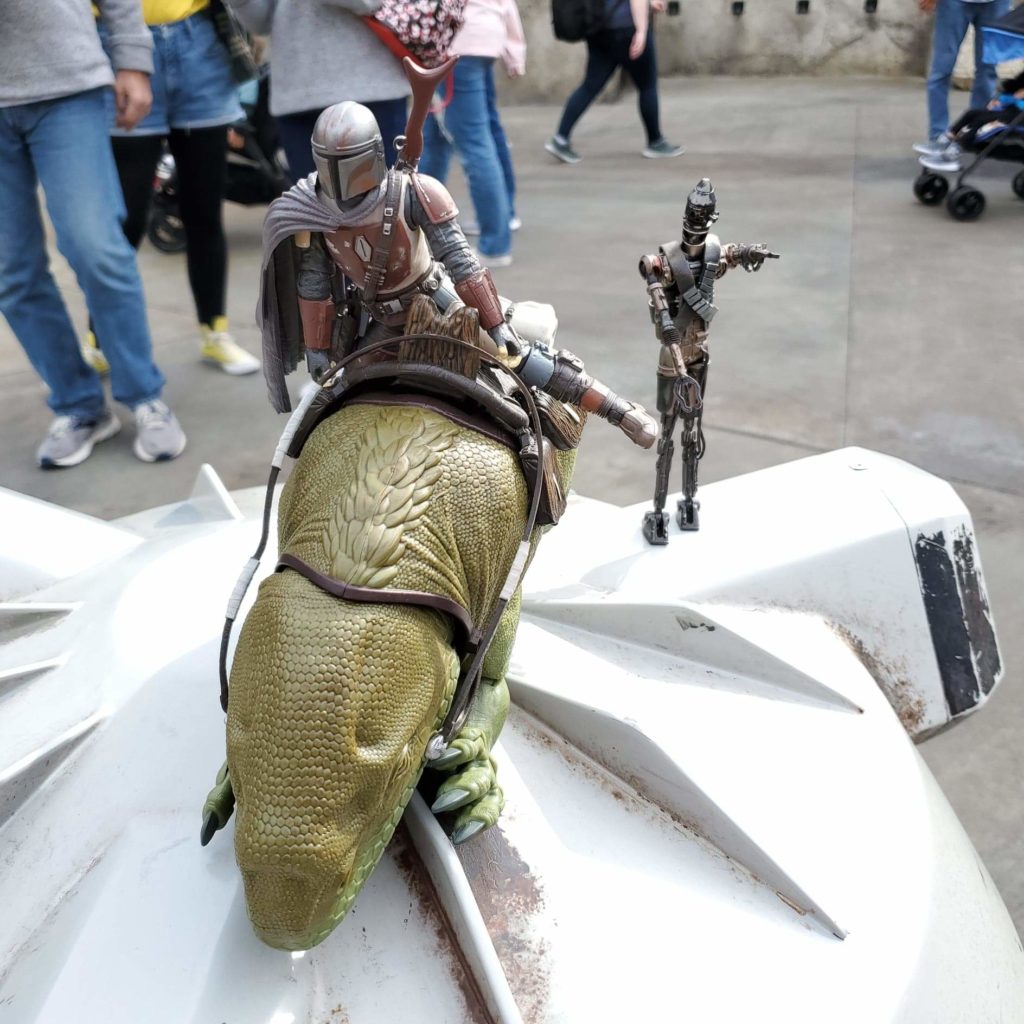 ---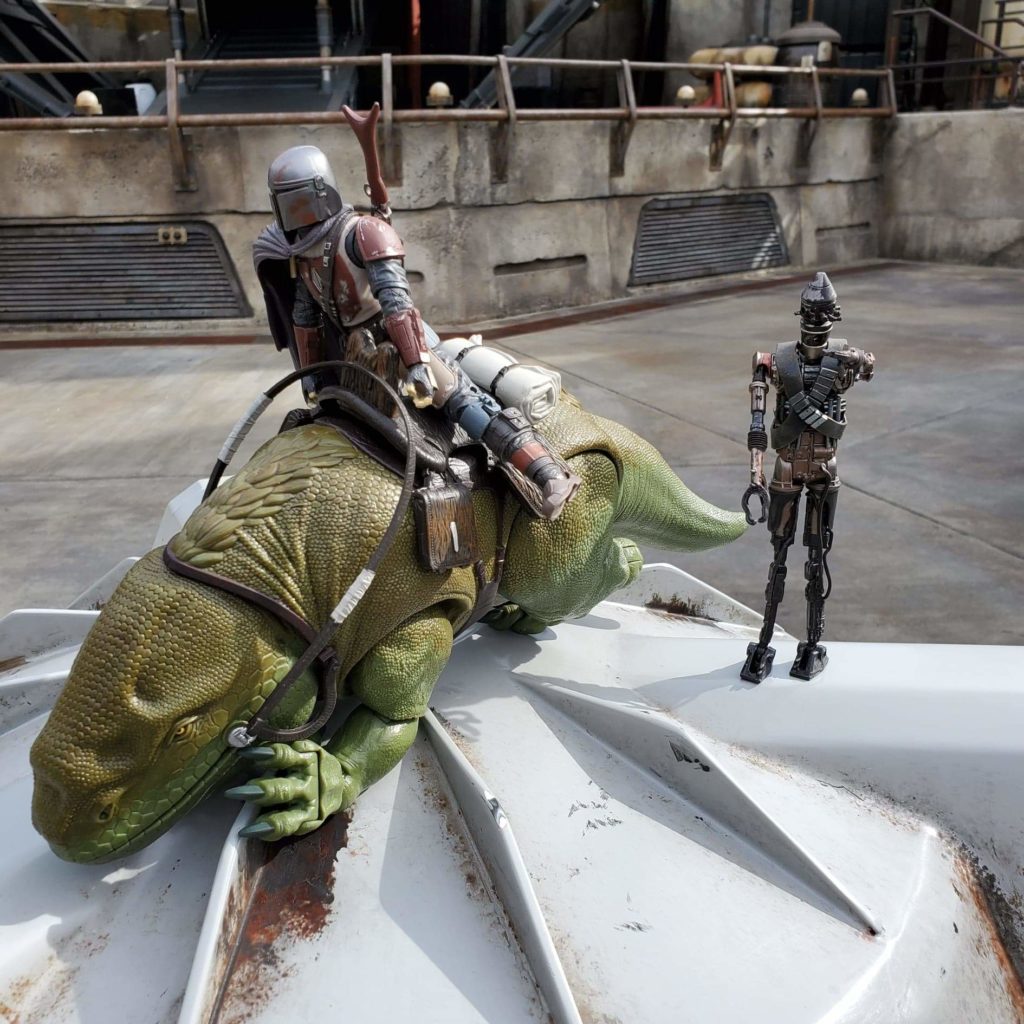 ---
All pictures were photographed and copyrighted by Eric Walker. All Rights Reserved.
If you wish to use and re-post them permission is given as long as photo credit is given to Eric and AllForSciFi.Com.