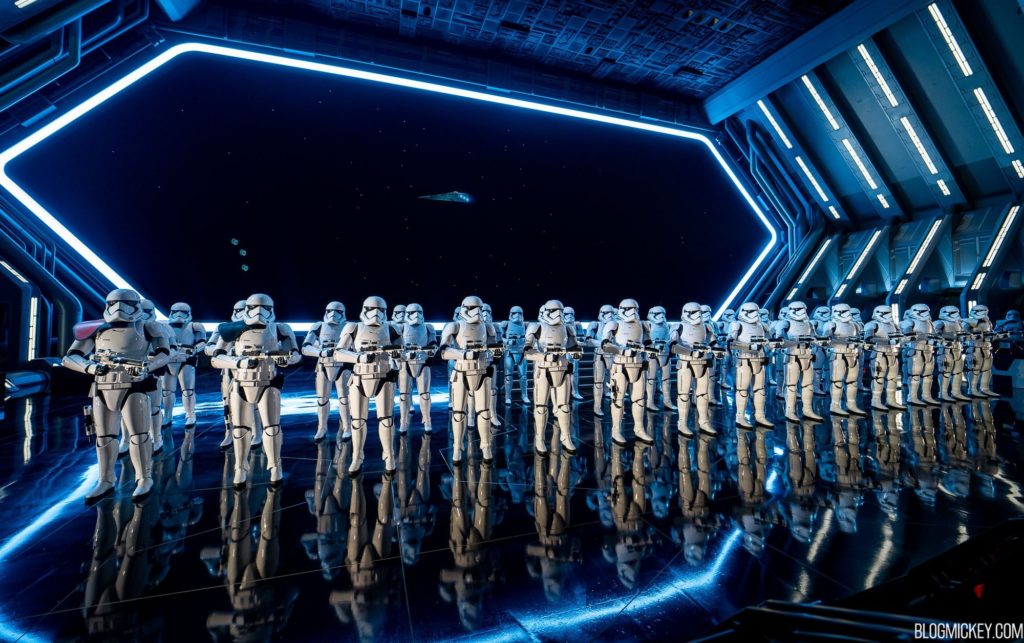 Thousands of Star Wars fans rise early to be the first to go on the Rise of the Resistance Ride that opened today at Disneyland Park Resort in Anaheim, California. They started lining up as early as 2 a.m. Friday, Jan. 17th. All of the boarding group passes for the entire day were distributed within 6 minutes, according to Disneyland Guest Relations.
The attraction was plagued with breakdowns twice on it's first day. It broke down at 9:55 a.m., apparently because of the kinds of technical issues that have bedeviled the version of the ride at Disney's Hollywood Studios since it opened there on Dec. 5. Riders were evacuated from the Ready Room after a holographic Rey failed to appear. The Resistance transport ship also appeared to be down.
We saw Chewbacca banging on a GNK power droid in front of Rise of the Resistance and that appeared to help restore the ride so visitors were allowed to get back in line after the 50-minute downtime.
The second brake down happen around 2:30 p.m. Disneyland cast members told visitors it would likely take 60 to 90 minutes to reopen. At that point, the virtual queue had reached 61 boarding groups with at least 100 more boarding groups to go.
Rise of the Resistance had other opening day glitches.
The Kylo Ren audio-animatronic on the Star Destroyer Bridge was not operating. Rebel hero Finn's instructions to recruits didn't play in the dark ride load area. Issues with the dark ride vehicle doors not registering as closed slowed down loading. Another Kylo animatronic that uses The Force on ride vehicles was also not working, triggering a "B Mode" employing a nearby Star Destroyer space window.
But most fans didn't notice and riders cheered at every step of the new 20-minute experience.
Rise of the Resistance cast members, Disney-speak for employees, dived into their roles as First Order officers and Resistance troops.
"Silence!" barked a First Order officer on the Star Destroyer. "No talking."
"We're here to rescue you," said a rebel soldier who freed recruits from a detention cell.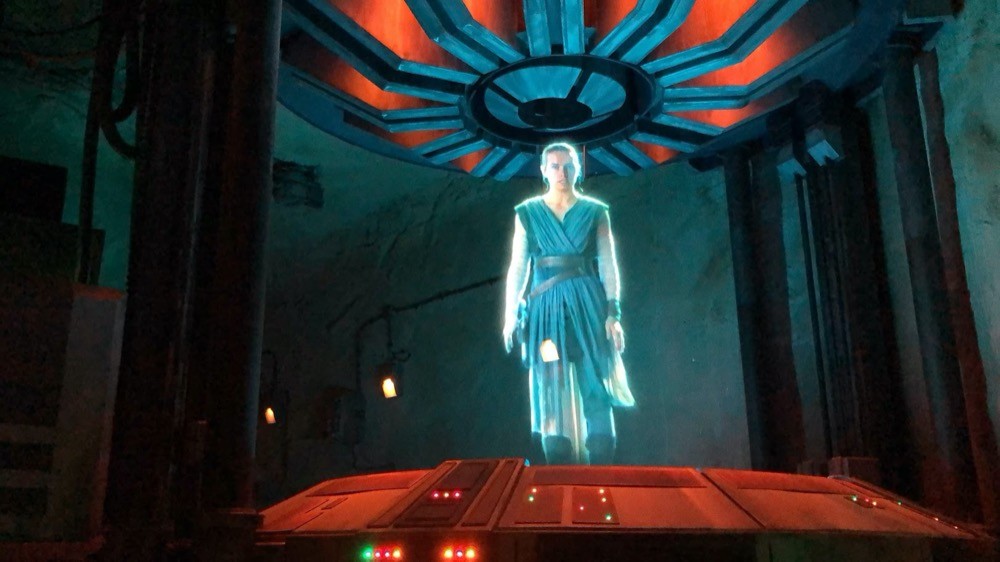 Rise of the Resistance enlists recruits to join a battle between the villainous First Order and the heroic Resistance. Along the way, the recruits will be captured aboard a Star Destroyer, break out of a First Order detention cell, elude the clutches of Kylo Ren and escape back to a secret base on the Star Wars planet of Batuu, the setting for the new Galaxy's Edge lands at Disneyland and Disney's Hollywood Studios.
We at AllForSciFi will be streaming live on our YouTube Channel tomorrow from 10 am – 2 pm, so join us and witness this ride which we call an adventure and experience like no other in the galaxy!
Our YouTube Channel is https://www.youtube.com/allforscifi