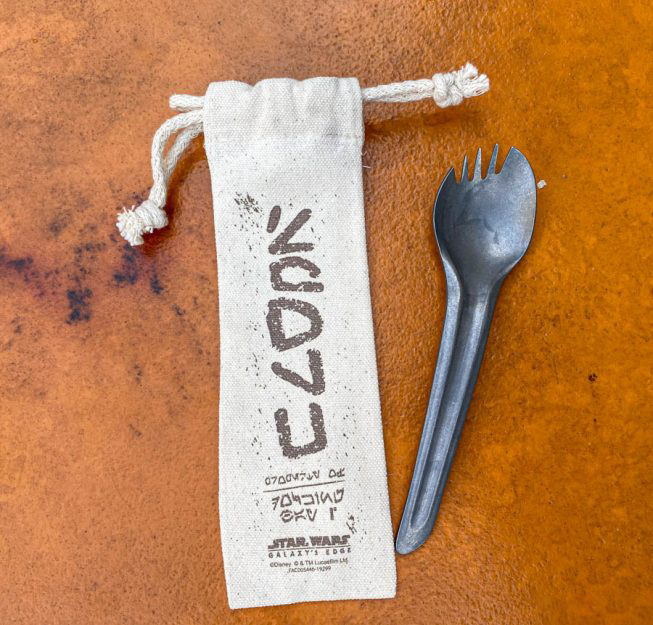 When Star Wars: Galaxy's Edge first opened in Disneyland last May it was making headlines for everything from its technology to its amazing and immersive atmosphere. But one noteworthy offering disappeared after making news. We're talking, of course, about Sporks.
Available for meals at the time in Docking Bay 7, Sporks were a utensil that took to the internet like the Skywalker's being seduced by the dark side. Unfortunately, their popularity led to a lot of people stealing the handy item from the park to sell on eBay, that led to Disneyland discontinuing use of the cute Spork.
Well, guess what? We are happy to say the Spork is BACK baby, and in a big way. So long live the spork at Disneyland as now you can even take one home with you!
There's a new addition to the menu at Docking Bay 7 — a Spork and Travel Bag! Available for just $10.99. Ahh, you can now take this galactic collectible home after you venture to a galaxy far far away. So far only available at the West Coast Batuu.
Oh, May The Spork be with you!