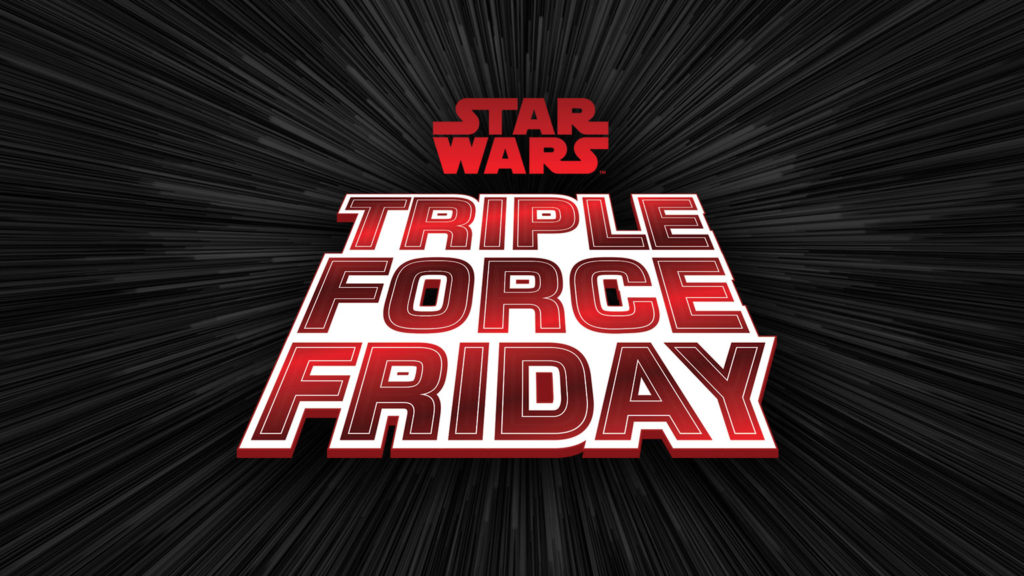 ---
Well, Triple For Friday has arrived! Does anyone wonder why they call it triple force Friday? The only explanation we could fine was; " It's called "triple" Force Friday because Lucasfilm and Disney want you to acknowledge three new properties that'll be released soon. "
It makes perfect sense because now fans can buy toys from, yep three new shows, "The Rise of Skywalker, "The Mandalorian", and the game "Jedi: Fallen Order". Some Walmart locations plan on getting started on the fun by opening sales at midnight.
To get a better idea of all that is being released and to find the new toy that you just gotta have, Entertainment Earth has put together a checklist of all that's available and we will have links at the bottom of this story.
We at AllForSciFi will be out getting our hands on some of the new toys which we will be reviewing for you on our YouTube channel. So, be sure to go there to see our reviews and to get a first look at them. Don't forget to subscribe and click the bell to be notified as we release each video.
If you do not have the time to stand in the long lines or show up at the mid-night sales, then check out Order66 Toys on Facebook. They will do all the hunting for you and have all of them on their Friday Night Live Sales. Order66 Toys is the world's largest Star Wars Toy Store near Dallas, Texas and they ship nationwide. Not only that on Saturday and Sunday they are continuing the Triple Force Friday Celebrations by having famed Star Wars Author Timothy Zahn of the Thrawn series of books in store to meet, greet and sign autographs of his books.
Links: